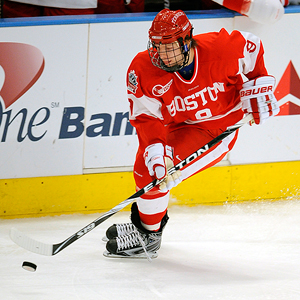 Tonight will be the second game of the home-and-home series between Boston University and UMass-Lowell. After last night's 5-1 victory, the Terriers will host the Riverhawks at Agganis Arena at 7 pm, aiming to remain undefeated.
Women's team
The lady Terriers opened their conference play with a
2-2 tie
at Providence. They will complete their home-and-home series with the Friars next Saturday at Walter Brown Arena.